The primary charge of the Summit County Children Services executive team is to create and implement organizational strategy that promotes the
five mandates of child welfare
. Our goal is to protect the children of Summit County by intervening when necessary and providing successful outcomes for the long-term placement of children through family preservation services, foster care or adoption.
Cassandra Holtzmann, JD, became Executive Director of Summit County Children Services (SCCS) in May 2022.
As SCCS Executive Director, Mrs. Holtzmann leads a child services agency with approximately 360 staff and an annual budget of almost $62 million that provides Intake and Protective Services, and Placement/Permanency Services, such as Foster Care, Kinship Care and Adoption. The agency also offers many specialized programs and initiatives including Alternative Response (AR) – a less-investigatory/more collaborative family-oriented child protection service model; the Serious Trauma Assessment Team (STAT) which specializes in cases involving critical injuries to children and suspected child sexual abuse; and the Medically Fragile unit which provides service coordination to children with complex medical/developmental needs. SCCS also has two Family Preservation units that work intensively with parents on a voluntary basis to strengthen the family and maintain children in their own homes when possible. In addition, SCCS is also participating in the Ohio START (Sobriety, Treatment and Reduction Trauma) program. This program is designed for families with co-occurring substance abuse and child maltreatment and include Family Peer Mentors that help families navigate systems while providing hope and motivation to promote healing and to keep children safe and families together.
Prior to joining SCCS, Mrs. Holtzmann served for five years as the Director of the Crawford County Department of Job and Family Services. Before becoming Director there, she had served as Director of Ashland County Job and Family Services from 2011 to 2016. She has served the public for 24 years in the roles of Director, Staff Attorney, and Intern Prosecutor. She also maintained a small private practice for several years prior to becoming a Director. Mrs. Holtzmann is also a Labor and Employment Law Specialist, Certified Mediator and Certified Labor Relations Professional. In addition, she has served as Adjunct Professor for the Ashland University teaching Family and Community Mediation.
She has a passion and is an advocate for improving the Child Protection Services system and under the leadership of Public Children Services Association of Ohio (PCSAO) and the Ohio Job and Family Services Directors' Association (OJFSDA), she has worked with colleagues to drive changes in the system at the state and local levels.
Mrs. Holtzmann received her bachelor's degree from Cleveland State University in 1989 and her Juris Doctorate from the University of Akron, School of Law in 1999. She was licensed to practice law in Ohio in 1999 and in Northern District of Ohio Federal Court in 2002. She is a member of the Galion Rotary and a member of the Welcome Church of Christ where she serves as a member of the Finance Committee.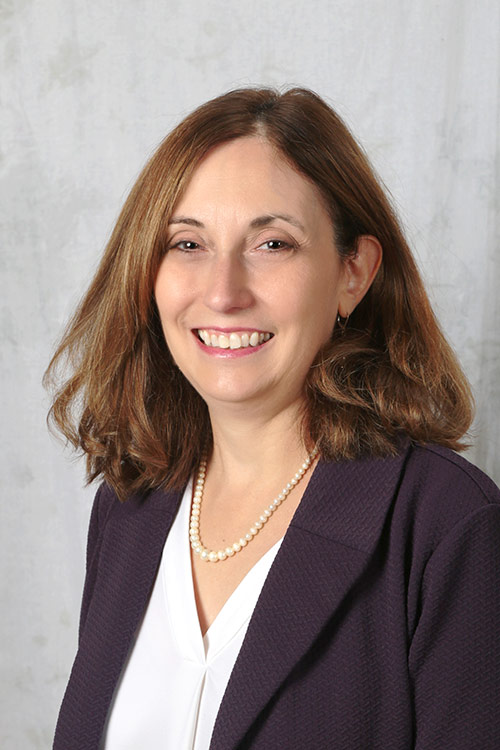 CATHERINE POMEROY VAN HORNE, JD
Deputy Director, Administrative & Legal Services / General Counsel
Catherine Pomeroy Van Horne, JD began her career as Legal Counsel with Summit County Children Services (SCCS) in 2003. She later moved to the position of Senior Legal Counsel and in 2022, she assumed her current role of Deputy Executive Director/Chief Legal Counsel. Ms. Pomeroy Van Horne has twenty nine years of experience in Child Services law and has extensive knowledge of Ohio Juvenile Law. She was admitted to the Ohio Bar in 1993 and admitted to the U.S. District Court, Northern District of Ohio, in 2016.
Ms. Pomeroy Van Horne completed her Bachelor of Science at Kent State University and earned her law degree from Case Western Reserve University School of Law. While in law school, Ms. Pomeroy Van Horne clerked for the City of Cleveland Law Department. She began her career in Child Services while serving as a Guardian Ad Litem for Cuyahoga County Juvenile Court before working at the Cuyahoga County Prosecutor's Office as an Assistant Prosecuting Attorney in the Children & Family Services Division. As a Prosecuting Attorney, Ms. Pomeroy Van Horne prosecuted all types of Juvenile Court cases including Permanent Custody trials as well as arguing appeals before the Eighth District Court of Appeals.
During her time at SCCS, Ms. Pomeroy Van Horne has been a liaison to the Juvenile Court prosecutors and appellate prosecutors. She served on a statewide committee that developed Child Abuse Prevention and Treatment Act (CAPTA) guidelines addressing parental Fourth Amendment rights in child abuse/neglect assessments. Ms. Pomeroy Van Horne has provided numerous trainings both to agency staff and community partners, has served on committees at Juvenile Court and within the agency, was the Legal Department representative to the Permanency Planning Review Panel and previously served as the agency's Multiethnic Placement Act (MEPA) Monitor. She completed the Child & Family Leadership program in 2013 and was awarded Non-Social Services Supervisor of the Year in 2009.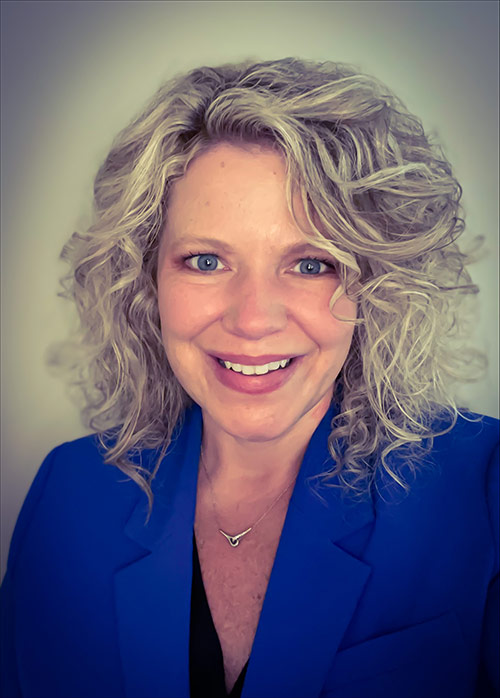 Deputy Director, Social Services
Amy Davidson, LISW-S, earned a Bachelor of Arts in Social Work and then began her career at Summit County Children Services in 1997 as a Protective Services Caseworker at the West Akron District Office. In 2000 she went back to the University of Akron, where in 2002 she earned her Master's Degree in Social Work. Later that same year she was promoted to the position of Protective Services Supervisor. From 2009-2011 she was the interim Family Team Meeting Supervisor. In that position she was instrumental in implementing Child Safety Team Decision Making Meetings. In 2014 she was promoted to Social Services Department Director, in Protective Services, where she worked to improve departmental outcomes.
Ms. Davidson has been involved a variety of workgroups and initiatives throughout the agency, including the Differential Response, Team Decision Making, Human Trafficking, Family Interaction, and Continuous Quality Improvement.
Ms. Davidson is a life-long Summit County resident, having graduated from Barberton High School. She is committed to our community, and the safety and wellbeing of our children. She brings strong leadership skills to her current position, as well as a commitment to best practice, and partnering with the families we serve.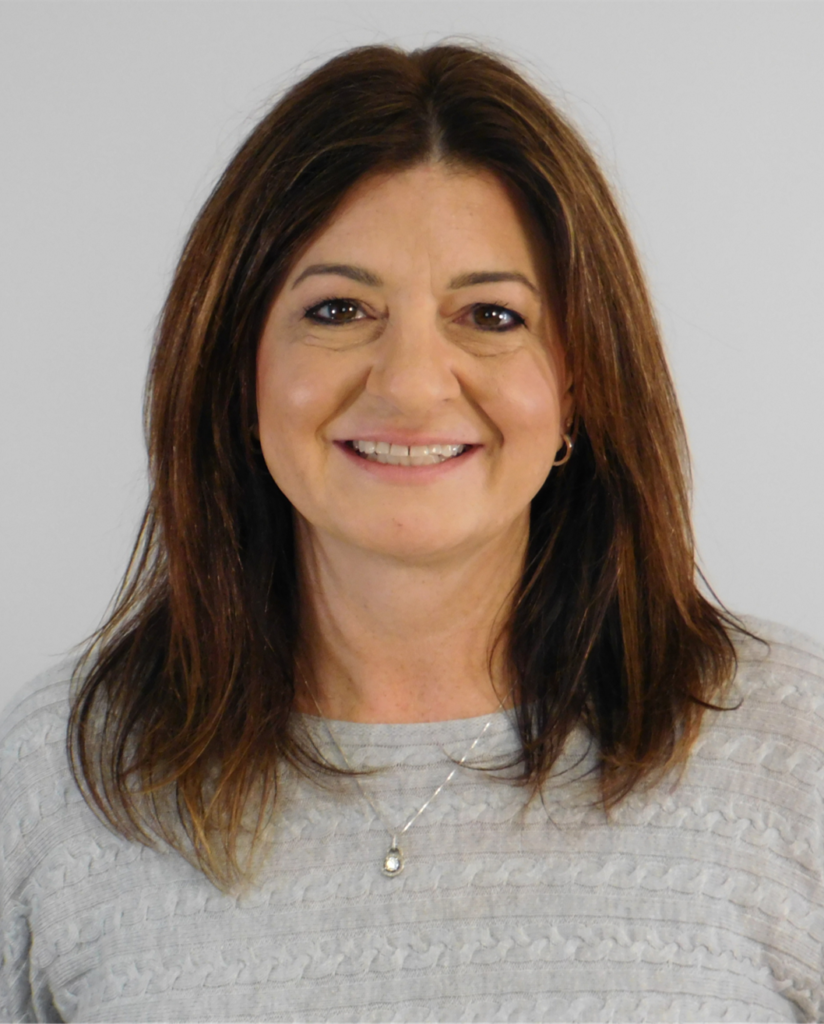 ELIZABETH MANGON, JD, LSW
Deputy Director, HR & Training
Ms. Mangon began her professional career at Summit County Children Services (SCCS) in 1996 as a Child Welfare Caseworker in Protective Services. In this role, she was responsible for the continuous assessment of abuse, neglect, and other forms of maltreatment of children in the agency's care and custody. While working for the agency, Ms. Mangon obtained her Juris Doctorate and joined the Legal Department in 2002 where she served as Legal Counsel and the Civil Rights Coordinator. In 2016, she transferred to the Supervisor of Records Management.
During her tenure at SCCS, Ms. Mangon has served in various roles and committees. She was the former President of the SCCS Rewards and Recognition Committee and her and her team have played an integral role in the development and execution of the agency's Diversity, Equity, and Inclusion (DEI) work through Quality Improvement. Her team has worked diligently to link DEI efforts to practice through data analysis and an internal data dissemination series called The LOOP.

Ms. Mangon received her Bachelor of Arts in Social Work and a Juris Doctor from the University of Akron. She is a licensed social worker and attorney in the State of Ohio. As a member of the Continuous Quality Improvement Advisory Committee, Ms. Mangon has provided training statewide on quality improvement topics, and has also served as a trainer for the Ohio Child Welfare Training Program.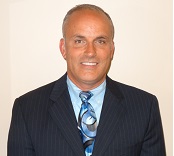 Deputy Director, Fiscal Services / CFO
Darin Kearns, a Certified Public Accountant, worked for the Ohio Department of Job & Family Services as an Auditor, Auditor in Charge, and Audit Supervisor from 1995 thru 2010. During that time, he had the opportunity to work with Summit County Children Services in his auditor role. He then worked for Wayne County Job & Family Services, and most recently served as the Budget & Finance Administrator for Portage County Department of Job & Family Services.
Mr. Kearns brings a wealth of experience and information regarding audit and budgeting to the agency. He also has experience supervising facilities management functions which is now part of the finance division at SCCS.
Deputy Director, Social Services, Resources
Ms. Sushila Tripathy-Moore, MSSW, LISW-S received her Bachelor of Arts in Social Work and Sociology from Ohio University and a Master of Science degree in Social Work from the Kent School of Social Work at the University of Louisville, Kentucky. She began her professional career in the social services field in Jacksonville, Florida by serving as a residential social worker at Bannum Youth of Duval, Inc. and then provided child welfare services at a supervisory level at the Children's Home Society of Florida—Duval Division.
In 1990, Ms. Tripathy-Moore returned to Ohio and began her career with Summit County Children Services (SCCS) as a social worker in the agency's residential units. She was promoted in 1992 to supervise a team of line caseworkers who provided ongoing protective services to children and families. In 1994 she moved on to manage the Foster Care Support Unit working with foster families caring for children in agency custody. In 1998 she was promoted to the role of Department Director, overseeing Foster Care, Paid Placements and Adoptions.

During 2003, Ms. Tripathy-Moore served in the role of Client Rights Officer, where she interacted with consumers, working with them in conjunction with agency staff to resolve concerns while ensuring the protection of their rights. In August 2009, Ms. Tripathy-Moore was appointed by the agency's Executive Director to serve as the Department Director, Intake Services. During her tenure in this position, she has had responsibilities for the management of frontline and hotline case workers and line supervisors assigned to assess/investigate allegations of child abuse, neglect, and dependency, and management of support staff, the 24/7 Child Abuse/Neglect Hotline, and after-hours on-call team. She was instrumental in the development and implementation of the Serious Trauma and Assessment team (STAT Unit), bringing on an Intake 2nd shift unit and Summit County's participation in the federal grant funded Alternative Response pilot program. Ms. Tripathy-Moore was selected as SCCS's Employee of the Year in 2011.

During her tenure at SCCS, Ms. Tripathy-Moore has served on numerous internal, community and state committees and workgroups and currently serves as the committee chair of the Summit County Child Fatality Review Board Sub-Committee and chairs the Summit County Multidisciplinary Team's Protocol Committee. She is a graduate of the Child and Family Leadership Exchange and has served as a session co-chair for the past 13 years. She serves as an officer for the Firestone VFW Post Auxiliary, is a member of the Odisha Society of the Americas and Eastern Star.