The following child welfare programs and services are overseen by SCCS' Social Services Programs department.
Thomas W. Blazey Family Interaction Center provides a safe and nurturing environment for family interactions. Visitation services include supervision and oversight of parenting time to ensure each child's safety, as well as parenting education and role modeling to increase the likelihood of family reunification.
The Family Meeting Unit is a unit of trained facilitators who bring together people who are interested in the care and protection of children and families served by SCCS.
Team Decision Making Meetings (TDM) are facilitated meetings used to make key decisions regarding safety and placement of children over the life of a case by bringing together parents, extended family, age appropriate children, community providers, the assigned caseworker, supervisor and a trained facilitator. The meetings are a way to share the most information about the care and protection of children in order to make the best decisions as a team. Open and honest discussion of family strengths, safety concerns, history and available options for the family are discussed.
During a Team Decision Making meeting, the team may develop specific safety plans for children at risk, designing in-home or out-of-home services and supports as needed. The group strives for consensus in decision-making. Team Decision Making promotes the philosophy that all children deserve a safe, stable home, which includes their biological family and kin whenever possible.
Family Team Meetings (FTM) occur as soon as possible after the child(ren) have been placed in an out of home placement. They serve as a way for information to be shared about the child's needs and family's wishes, such as hair care, religious preference, favorite foods, bedtime routines, etc. This model recognizes and respects the birth family as an expert on its own children and gives the family a voice and the ability to provide the child with the best possible care while in the custody of SCCS. Parents, family, friends (as invited by the parents), youth (as age appropriate), foster parents, caregivers and other involved service providers may attend the FTMs.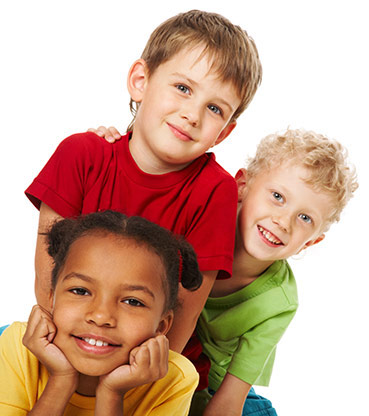 Semi-Annual Review (SAR) is a state-mandated review (every six months) of all services the family is receiving from SCCS. The review meetings are held with all individuals involved with the case (parents/caregivers, child (if age appropriate), guardian ad litem, and case managers from paid placement providers). Together the group reviews whether current services are helping children return to a safe environment, determine if overall risk has been reduced, evaluate the need for continued agency services, and discuss where the case should go in the next six months.
Succeed Primary Parent Support Group offers primary parents who are receiving services from SCCS an opportunity to get linked to resources as well as accept encouragement and assistance through shared experiences. The support group meet every Thursday, 5:30-6:30 p.m. via Zoom Meeting and are led by parents who previously and successfully completed their case plans and were reunified with their children. Topics discussed include visitation, foster care, working with social workers, access to community resources and emotional stability for families and parents. For more information, please contact supervisor Angela Sellers at (330) 379-1916 or at [email protected]. NOTE: Funding for this program originated from the Ohio Department of Job & Family Services and the Casey Family Fund to assist agencies in becoming Succeed counties and sustaining the project through the Ohio Family Care Association (OFCA).
Father Factor is a program that helps to locate and engage fathers in the lives of their children by providing fatherhood groups, mediation services, parent education encouragement and support as well as referring dads to community resources as needed.
The Beds for Kids Program helps to provide beds for children of families with whom SCCS is involved and to whom is providing services. Providing beds largely eliminates the dangerous practice of 'co-sleeping; where adults often bring their children into their bed, a practice which can result in tragic 'roll-over' deaths of children. Providing beds to children in need also promotes health sleep habits and restful sleeping for children. Click here for more information.
Akron Children's Hospital has launched an online Safe Sleep Academy with support from the Molly Ann Gries Foundation. The Safe Sleep Academy includes training modules for Community Health Workers & Home Visitors, Physicians & Health Care Professionals, and Families & Caregivers. The trainings are self-paced but should take less than 30 minutes to complete with incremental quiz questions throughout and a printable certificate of completion. There are also downloadable resources and an interactive "Make the Crib Safe" activity. Please visit www.safesleepforbabies.org or www.safesleepforbabies.com for more information.
Contact SCCS for information about its Social Service Programs.