Summit County Children Services depends on the generosity of our community to help support the ongoing needs of the foster kids in our care. We have specific needs and special programs for donations and volunteers throughout the year. Learn more below about how you can become involved in making a better life for children in our county.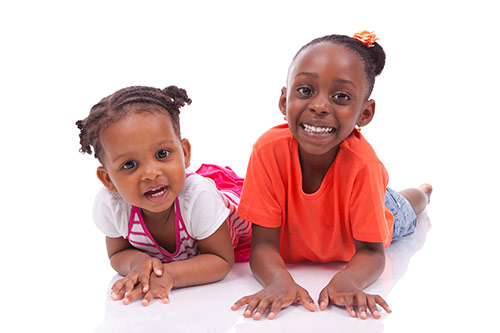 Summit County Children Services (SCCS) solicits and receives community donations of specific items, gift cards, and
financial donations
to purchase items that directly benefit the children who are served by the agency. If you have specific questions, please contact the Community Relations Department at (330) 379-1994.
DONATIONS OF GENERAL ITEMS
SCCS is able to accept donations of NEW ITEMS only: toys, diapers (sizes NB-6), baby wipes, cleaning supplies, children clothing, duffle bags, and personal care items (full size bottles). SCCS is NOT ABLE to accept donations of gently used items of any kind.

NOTATION ABOUT DONATIONS OF LUGGAGE: SCCS is NOT ABLE to accept donations of new or gently used luggage or suitcases (due to a lack of storage). SCCS does accept donations of duffle bags.

DONATION DELIVERY: Donations may be dropped off Monday through Sunday, 9 a.m.-8 p.m. at the front desk of the administration building. The agency is located at 264 S. Arlington Street, Akron 44306. To make other delivery or pick-up arrangements, please email Sandy DeLuca or call (330) 379-1994.
2023 Easter Basket Program
This holiday is fast approaching, and SCCS is seeking donations of filled/wrapped baskets for children in agency custody. Below you'll find more details and information on how you can get involved. For more information, please contact Sandy DeLuca at (330) 379-1994 or at [email protected].
Filled/wrapped baskets are needed for children in the following age groups: 12-24 months, age 2-3, age 4-6, age 7-9 and age 10-12. Items included in the baskets must be new and age appropriate. Candy can certainly be included; NOTHING WITH PEANUTS, PLEASE.
If you would like to donate baskets, please contact Sandy DeLuca and indicate the gender and the number of baskets you wish to donate. Once the needed quantity for a particular age or gender has been secured, donors will be directed to other age groups/gender for which baskets are still needed.
Donations of gift cards (in denominations of $25 or less to department stores or online retailers) and financial contributions are welcome and may be delivered the agency's front desk any day of the week. Checks are to be made payable to Summit County Children Services.
Baskets can be delivered to Summit County Children Services the weekend of March 24, 25 and 26, 9 a.m.-4 p.m. DONORS ARE ASKED TO SCHEDULE A DELIVERY DATE AND TIME – additional instructions will be given at that time.
We sincerely thank you for your generosity and support for the children and families in Summit County.
2022 Amazon Wish List Program – NEW THIS YEAR
SCCS will be using an Amazon Wish List to assist us in stocking new toys and items used during the holiday season and throughout the year. Using the link below, you can easily view needed items that hve been sorted by age and gender. Then SHOP IT AND SHIP IT! Donors have the ability to order as many items as they would like and have them shipped directly to the agency. All items purchased through the SCCS Amazon Wish list can be shipped to address below. Download Amazon Wish List Program Flyer
Summit County Children Services, 264 S. Arlington Street, Akron, OH 44306-1399, ATTN: Holiday Program
2022 Gift Card Program
We are seeking donations of gift cards to provide to youth in agency care for the holidays. Gift cards in denominations of $25 are preferred. Macy's, Target, and Walmart are a few of the popular gift card options, however gift cards to any department store or online retailer is accepted. Donors can mail or deliver their gift cards to the agency, 264 S. Arlington Street, Akron, OH 44306-1399. Download Gift Care Program Flyer

NOTE: In the event that financial contributions exceed what is needed for this specific program, Summit County Children Services will use all remaining contributions to directly benefit children served by the agency.
We sincerely thank you for your generosity and support for the children and families in Summit County.
Volunteer opportunities are available throughout the year to help with projects benefitting children served and educate the community about child abuse and neglect, positive parenting, and agency services. No volunteer opportunities are available working directly with children or families, in order to protect their privacy.
Download the Volunteer Information Flyer.
In order to volunteer with SCCS, you will need to complete a three-step process:
Complete a Volunteer Information Form.
Come in for a face-to-face interview. During the interview, you will be provided with more information about the agency and upcoming volunteer opportunities.
Be fingerprinted for a background check (at no cost to you). This will be done when you come in for the interview.


Once these steps are complete and the background check has been reviewed/approved, you will be added to our volunteer database, and as opportunities come up, you will be notified of all the details. If you are interested and available, you can sign-up accordingly.
If you have any questions, email Sandy DeLuca, Supervisor, Community Relations, or call (330) 379-1994.